7 Examples of Link Bait That Worked (and Keep Working)
There are two ways to build backlinks: Ask people to link to your website. Don't ask people to link to your website — let them come to the decision on their own. This article is about the latter. We're going to talk about website content that automates the link-building process and saves your business a […]
Insights

from the Blog

Bringing you tips, tricks and digital growth techniques.
Our Free Guides
Expert insights and DIY guides to help you scale your business growth and visibility online.
View all Guides →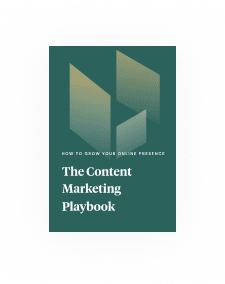 The Content Marketing Playbook
Your full breakdown of the framework that we use to help clients scale their business every day.
Download The Playbook →
The Content Marketing Playbook
Explore global enterprise trends and learn best practices at scale during this free, digital playbook.undefined
Learn More →
Full visibility through your growth hub.
Dedicated Support throughout our entire growth process
Start your project