Think you're producing good content?
You very well may be, but that's not enough.
Good content won't cut it if you want to crush the competition, increase traffic to your website and social media accounts, and build your online presence.
You need great content and a focused plan.
You're about to learn how to:
Create a great content plan
Build a well-constructed editorial calendar
Ready to up your content game?
---
Is A Content Plan Really That Important?
Content plans are often confused with content strategies, but they are two very different things:
A content plan includes data compiled from SEO research and content goals. It also contains all marketing assets and the types of content you plan to produce.
A content strategy is all about what you want that content to do and how you intend to use it to reach your target audience and demographics.
People often assume that the best content marketing teams are packed with experts in search engine optimization. But the fact is that any content team can be more effective if they're equipped with a well-crafted content plan and content strategy.
Before you jump head first into new content creation, take the time to create a content plan and a content schedule for your content team to follow.
You can create a content plan by week, by month, or several months in advance, depending on what your team members need to produce new content regularly. You'll also need to keep up with your plan so that everyone on your team knows what's coming down the pike in upcoming weeks.
A content plan is a way to stay organized.
Whether you intend to post once a day, once a month, or multiple times per week, it's the best way to ensure that all writers, editors, and publishers on your team are on the same page.
---
What Should You Include In A Content Plan?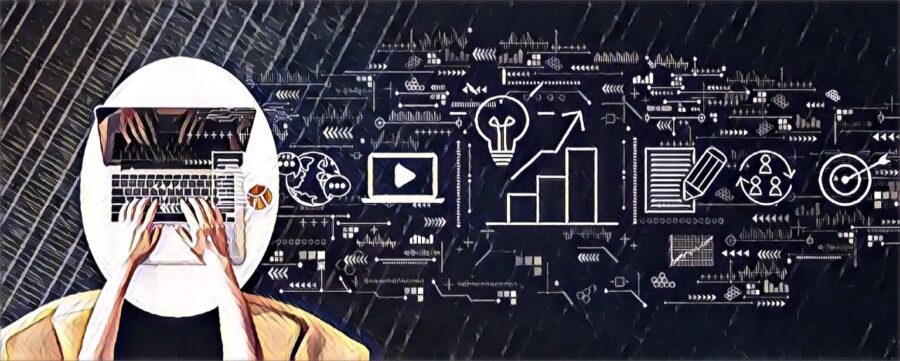 For a content plan to be meaningful, it must align with your marketing goals, which could include:
Creating brand awareness
Becoming a thought leader in your industry
Getting subscribers
Here's what to include in your content marketing plan:
The Type Of Content You Want To Create
You can create all sorts of content types, so the first question to ask yourself is:
What type of content makes sense for my buyer personas?
Content types include:
Blog posts
Videos
Infographics
Social media posts
Case studies
Whitepapers
Ebooks
Webinars
Podcasts
There are also different types of content creation:
Awareness content
Sales content
Culture content
Thought leadership content
To devise meaningful content goals, think about your purpose for content creation.
How do you want to present that content to your audience?
Whether you create video content, social media content, or blog posts for your website, a strong content plan clarifies why you're creating a certain piece of content and how you intend to deliver it to your audience.
Where You Plan To Publish Your Content
You can create the greatest content ever, but if you don't publish it in the right place, it won't matter.
Where you publish makes all the difference, and no content plan is complete unless you know where the content will live. Even if you only publish content on your own website and social media pages, it's important that your plan shows where each piece of content goes.
When You Plan To Publish Your Content
Consider how often you want to engage with your audience when creating a content plan.
Do you want to:
Post fun videos on social media every day?
Post a long-form blog on your website once a week?
Engage your audience with monthly emails?
The frequency with which you publish depends on your content goals and your capability to produce it. The more you want to increase traffic to your site, the more content you'll need.
An Editorial Calendar
An editorial calendar is one of the most important components of a strong content development process.
It's a project management tool that includes all the nitty gritty details of your content plan, designed for your entire internal editorial and publishing team.
By the time you're done reading this post, you'll know everything you need to know about the editorial calendar, including:
---
What Information Belongs On An Editorial Calendar?
An editorial calendar (sometimes called a content calendar) is a scheduled workflow to guide writers when writing, editors when editing, and publishers when publishing.
Effective editorial calendars are well-organized, well-thought-out, and set benchmarks to provide every team member with information about their part of the project.
A typical editorial calendar includes several parts:
Title/topic
Post description
Target keywords
Secondary keywords (when applicable)
URL structure
Target length/word count
Intended audience
Let's go through each one of these and why each one matters.
Title/Topic
Creating an editorial calendar is an example of content management. This start with assigning writers and editors the topics and content ideas for each post.
It is best practice to create a set title for a post, as this helps writers craft their words and narratives with that clear-cut goal in mind.
But if you don't have a definitive title yet, that's okay too. You can provide your writers with a "working title" that makes the article's point clear, yet allows you the opportunity to tweak it after the fact.
Post Description
Assigning your writers and editors a title or topic for a post isn't enough.
It's best to also include a post description that gives the writer:
A bit more info on the intent of the post
Specific subtopics or questions you want to answer within the post
Articles you want to backlink to within the post
A post description can and should be brief. Two or three sentences are all you need.
If you plan to repurpose an older piece of content, make it clear in the post description that the article will be a revamp of an older post. That way, the content team will know to refer to the original post when writing, editing, and publishing.
Target Keywords
You can't generate successful content unless you've done some keyword research to know what your audience is interested in.
No matter how much you love brainstorming topics, you'll still need to study the metrics on which keywords will turn a suitable topic into valuable content for your audience.
Include target keywords as well as secondary keywords (when relevant). Once you've researched the best keyword, your writers can build upon it using tools that provide dozens of associated keywords that they can use in their articles.
Tools like Clearscope make it easy for writers to research a specific keyword. In a matter of minutes, they can see what other words are used most often in conjunction with that keyword.
This helps writers construct high-quality content pieces that speak to your target audience and meet business goals.
URL Structure
With the right URL structure, you can make it easier for people to find your web page.
How?
Because, like content, your URL structure is one of many indicators that inform Google of what your page is all about.
Including URL structures in your editorial calendar is key for publishers, particularly those that publish content on multiple sites.
Target Length
Unless you have a standard length for every post, your content team must know how long each post should be. The more varied the material you create, the more important this is.
For example, if you create social media content and website content, you might be in the habit of generating short, 50-word social media posts as well as in-depth web pages that range from 2,000 to 3,000 words.
Make it clear to your content team how long each post should be and where it will be published, so there's no confusion.
Intended Audience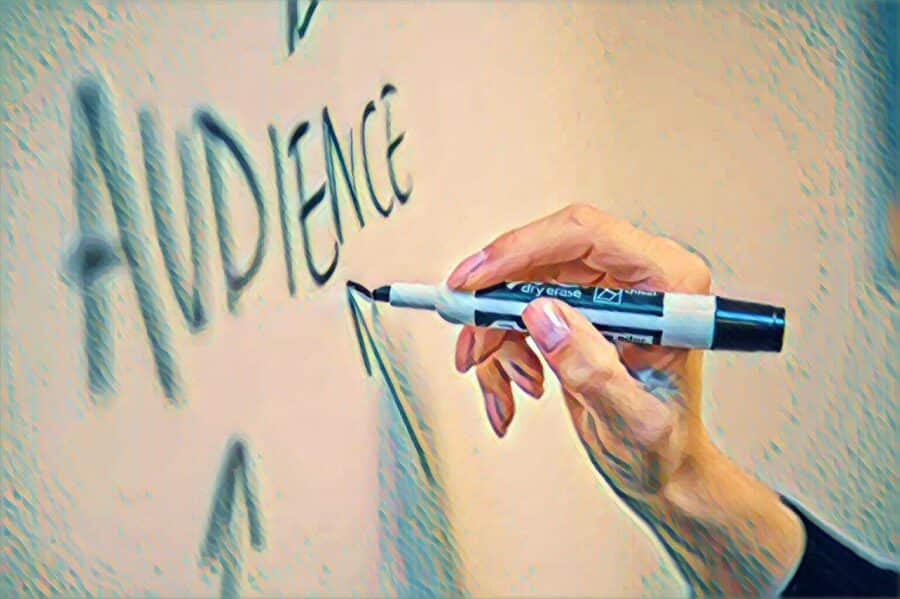 If you have a specific intended audience, the post's title or topic indicates to the writer what they should be writing about and who they should be writing it for.
But if you write with different buyer personas in mind, including the intended audience can be the difference between creating quality content that serves its intended purpose and one that doesn't align with your content marketing strategy.
For example, let's say your topic is "Questions to Ask in a Job Interview." Both interviewers and interviewees ask questions during interviews, so who is this post intended for?
Including the target audience in your editorial calendar helps to clarify who the article should be written for.
---
Added Benefits Of Creating An Editorial Calendar
From individual influencers posting on one or two social media platforms to large-scale content teams working with multiple clients that run multiple websites, an editorial calendar provides even more benefits than the ones discussed above.
A Snapshot Of Your Overall Content Plan
An editorial calendar is an easy and effective way to see a complete overview of your content plan in one convenient place.
Many people find it even more helpful to color-code it by the type of content or where the content will get published.
Organized Thoughts
Gathering inspiration for blog posts takes time. You can use your editorial calendar as a way to organize ideas and decide which topics to post on which days.
It's also a quick way to ensure that your topics align with your current content strategy.
Easier Multi-Site Publishing
The more sites you publish on, the more you'll rely on an editorial calendar.
Why?
Because the editorial calendar helps to ensure that you're publishing the right type of content and topics on the right sites and with the proper frequency.
Improved Content Team Performance
An editorial calendar serves as a go-to source of information for every writer, editor, and publisher on the team. Without one, it can be quite difficult to keep all your team members on the same page at all times.
Ready to create your own editorial calendar?
Download our editorial calendar planning template now!
---
Conclusion
Now that you know what the editorial calendar is all about, it's time to create one.
Develop that content plan. Figure out the right content strategy. Map out your editorial calendar so that all the most important information about your posts exists in one convenient place.
Before you know it, you just might find yourself creeping your way up to the top spot in the Google search results!
If you'd prefer to hire a top-notch content planning team for your SEO needs,
Get An Estimate
from Intergrowth.
SCALE YOUR ORGANIC TRAFFIC
Subscribe to our monthly newsletter