Some people are great at being able to identify their own strengths and weaknesses. Others … not so much.
Over and over again, we see incredible minds in technology, business, branding, and sales fail to recognize one problem:
They suck at writing.
Every business can benefit from outsourcing their content writing because professional content writers have skills that you don't. A good content writer can bring so much value to your team:
They understand SEO.
They know how to create engaging, thoughtful content that's relevant to your target audience.
They conduct research and write blog articles that provide real value to your customer.
They follow content deadlines so that you can post on a consistent basis.
If you can't do those things yourself, you need to hire a writer to do it for you.
And there are a few ways to do so:
You can hire someone for a full-time, in-house position.
You can hire a digital marketing agency.
You can outsource your content to a freelance writer.
From where to find them to how much you should pay, here are five things to know before you hire a writer:
---
Hiring a Writer Is Easier Than Ever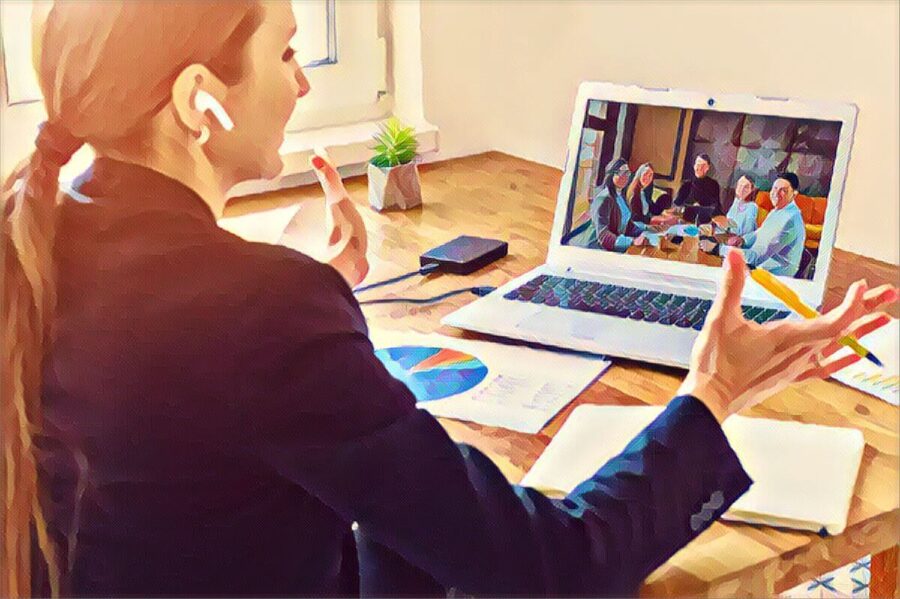 Let's start with the good news:
There are lots of writers out there. Hiring writers and outsourcing content creation are easier than ever.
You can hire full-time freelance writers that write for 40, 50, or 60 hours a week, or you can hire part-time writers who freelance as a side gig. You can find expert writers for every industry and niche, and you can track them down in a variety of different ways.
Now, for the bad news:
Finding the right writer can be difficult (and costly)
There are lots of writers out there, and they're not all created equal. Writers vary greatly in terms of skill, expertise, professionalism, and pay rate. It can take a lot of time to find the best writer for your business.
Where to Hire a Freelance Writer
Multiple freelance sites exist online. Writers use these platforms to advertise themselves with samples of their work and client reviews.
Some of the top sites include Contently, Scripted, and Freelancer.com. But with over 12 million members, Upwork is by far the most popular.
You'll find freelancers who range in skill from novice to expert on all of these platforms Before choosing one, be sure to check their client reviews and ratings to make sure you're hiring top-quality talent.
---
The Pros and Cons of Hiring a Freelance Writer
Hiring an independent contractor for content writing services offers some great benefits over hiring a full-time employee:
Pay a fixed price rate rather than an hourly rate
Pay your writer on a project-by-project basis
No need to pay benefits, such as health insurance or paid time off
No commitment to a long-term relationship
Have the flexibility to hire a different writer at any point in time
Yet there is one big drawback to hiring a freelance writer:
The best ones are busy.
Freelancers have the option to pick and choose the projects they want to work on and the rates they want to get paid for those projects.
Don't be disappointed if the freelancer you want already has a full workload and can't devote the time needed to take on your project.
You may not be able to strike up a working relationship with your first choice writer, but rest assured there are plenty of other talented content writers to choose from.
---
Not Every Good Writer Is Right for Your Company
There are all different types of writers in the world. Some are novelists and journalists. Some are poets and screenwriters. And some are copywriters and content marketing writers, which are the ones that you want.
Writers with a background in copywriting often make great content marketing writers because they know how to sell with words. Screenwriters may be great at character development but not know a thing about SEO or email marketing.
The best writers to hire are the ones that have experience writing for digital platforms.
When hiring, you also need to consider the applicant's writing style and knowledge of your subject matter.
Here's why:
Fashion bloggers might know everything there is to learn about dress silhouettes, fabrics, and current trends. But they may not be able to write SEO content for a law firm or accounting agency. Be sure that the writer you hire has some knowledge of your niche, an understanding of your target audience, or keen research skills.
When vetting a freelance writer, be sure to ask them if they work with any of your competitors. This can be a good thing, as it means they probably understand your industry. But it can also be a con, as they could plagiarize themselves (by accident) when writing similar content for two different businesses.
Be sure to ask your potential freelancer about their turnaround time, as well. Hiring a busy writer could affect your publication schedule.
---
SEO Skills Are Crucial for Marketing
When outsourcing content for digital marketing purposes, you'll need to hire a writer with at least some knowledge of search engine optimization.
SEO content experts can write in a way that reads naturally but is crafted with search engines in mind.
Here are a few terms that you can throw out to a writer to assess how much they know about SEO:
If a writer doesn't know what these mean, keep searching.
Tip: Ask them if they've written any content that currently ranks on the first page of Google. That's the best way for a writer to prove they have some SEO experience.
---
Writers Rates Vary a LOT
One of the most important things to keep in mind when hiring a writer is that you get what you pay for. Yes, it might be cheaper to use AI to generate content, but the product won't be as good.
You won't find a high-quality content writer for low rates. There are freelance writers who offer those rock bottom prices, but a low price usually equates to low value. The best writers know that they can command a higher rate — and they do.
You'll see that pricing varies quite a bit on sites like Upwork. To be sure that your freelancer can accommodate your writing needs and meet your budget, look for a combination of experience and value.
According to ZipRecruiter, the average annual salary for a freelance writer is about $63,000 per year. The top 25th percentile earns an average of $104k per year, while the bottom 25th percent of writers bring in about $26,000 per year.
You should expect to pay an experienced freelance writer at least $20-$30 per hour. Many writers will quote you a fixed price for a specific length, such as $60 for a 1,000-word article or $120 for a 2,000-word article.
It's also important to ask the writer if revisions and edits are included in their flat rate or if there are additional charges for those.
---
Red Flags to Look for When Hiring a Content Writer
Hiring an agency can save you the time of vetting individual writers because they already do that.
But if you do decide to hire and vet writers on your own, here are some glaring red flags to watch out for:
They don't ask questions about your project or the contract
They can't provide samples of original content
They don't have online ratings or reviews
You spot typos in their work
They promise you the world for a crazy low price
Here's why those are red flags:
1. They Don't Ask Questions About Your Project or the Contract
When interviewing someone, don't just listen to how they answer your questions — pay attention to the questions they ask you.
An experienced writer will ask about your target audience and demographic. They'll ask you for links to your website and social media profiles. They'll want to read examples of content with the brand voice you want them to adopt or other sites whose writing style you like.
The best freelance writers are excellent communicators. It's a big red flag if a writer doesn't want to hammer out the finer points of the project in advance, including pay rates, deadlines, word count requirements, and other project expectations.
2. They Can't Provide Samples of Original Content
Professional writers always have samples of original content they've written — and they're proud to show them off. If you interview a writer that isn't willing to provide samples, that's a huge red flag. They either have no experience or their writing isn't as strong as they claim.
3. They Don't Have Online Ratings or Reviews
Upwork and other freelance sites encourage both freelancers and clients to leave feedback for one another. Before hiring a writer, take the time to read through their reviews and check their overall ratings.
The best freelance writers have 100% client satisfaction or near-perfect success rates.
4. You Spot Typos in their Work
If there are typos and grammatical errors in the writer's online profiles or emails, run for the hills. That's an indication that they're sloppy about the work they do.
5. They Promise You the World for a Crazy Low Price
It is possible to find a writer trying to jumpstart their freelance career by offering super-low rates to attract clients. But new writers do this because they don't have experience.
If a writer tells you that you'll be their first freelance client or promises big results for $10 an hour, it's better to keep searching.
---
Hiring an Agency May Be a Better Option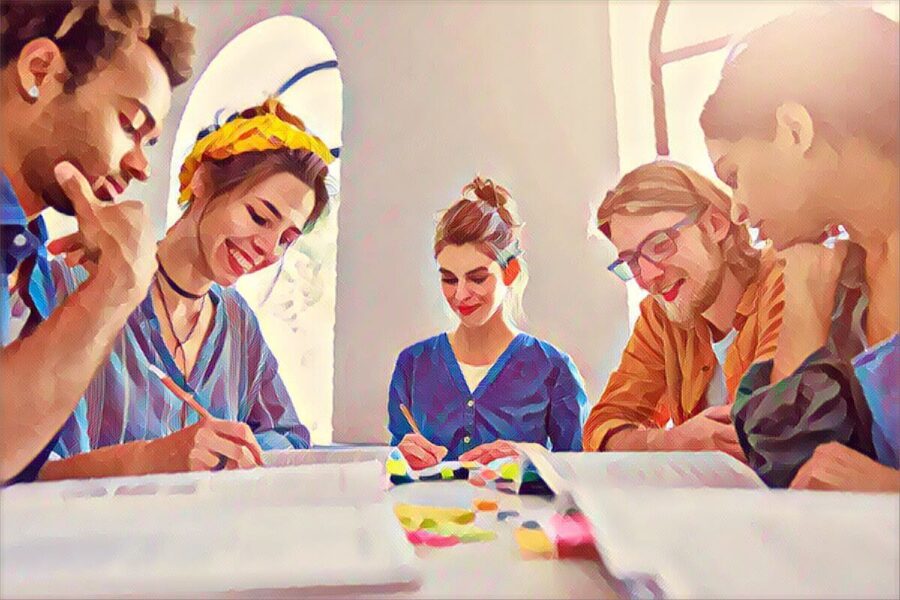 If you're looking for content marketing services, you may be able to get more bang for your buck by hiring a digital marketing agency instead of an individual freelancer.
The Benefits of Hiring an Agency Over a Freelancer
Digital marketing agencies don't have one writer on staff — they have dozens. Most agencies hire a wide range of writers with different skills and job histories, allowing them to pair each client with someone who understands their business.
Agencies also provide other services to help you build your online presence and scale your business.
In addition to blogging and article writing, digital marketing agencies have a whole team of marketers that can provide you with:
Proofreading and content editing
Link building
Performance tracking and benchmarking
That's a lot of work for one person, and many writers don't even know how to perform all of those jobs. Agencies have their own content teams with SEO specialists, strategists, editors, link builders, and analysts to handle those tasks so the writers can focus on what they do best. Most agencies have multiple writers on staff (even dozens) so they can produce high volumes of content.
The Downsides of Hiring an Agency Over a Freelancer
Hiring an entire team of digital marketing pros will cost more than hiring one writer, but most businesses agree that the added benefits are worth the extra expense.
If you decide to choose an agency over a freelancer, do your homework on the agency. Check out their client testimonials and reviews. Read examples of content they've published on other sites as well as on their own site. Ask what metrics they value, what tools they use to gather data, and what results (if any) they promise.
Like individual writers, the cost of a digital marketing agency can range quite a bit. Consider their pricing plans and keep in mind that good work tends to cost more (although it likely comes with a higher ROI).
Questions to Ask When Vetting an Agency
Thinking about hiring a content marketing team to help you grow?
Here are a few key questions to ask that will make it easier to choose the best agency for your needs:
What is your process/how do you work?
How will you help me meet my goals?
How do you market your own brand?
How have you improved site traffic for other clients?
How soon will I see results?
How do you measure success?
How involved do I need to be?
This last question is crucial, as it will give you a sense of how much time you need to commit to the process. Some agencies may rely on you for a good deal of input, while others may prefer that you take a more hands-off approach.
---
Conclusion
Do you spend a lot of time writing or re-writing your own content? Do you need more content than you have time to write? Is the content you're putting out not getting the response you think it deserves?
If you answered yes to any of those questions, you need a new or improved content marketing strategy that includes hiring a writer or a content marketing agency.
If you're ready to hire a single freelance writer, start your search on Upwork. A freelance writer is your best choice if you're working on a tight budget or need content on an occasional basis.
On the other hand, if you're ready to grow your business 4X with a robust content marketing plan, your best bet is to hire an agency. To hire an entire team of content marketing pros, contact Intergrowth® now!
SCALE YOUR ORGANIC TRAFFIC
Subscribe to our monthly newsletter