Regardless of the type of business you work in, it's safe to assume that you already know what a CEO and CFO are. If you're a little more in-the-know, you're probably already aware of what a CTO does.
But do you know what a CCO is?
A CCO is a chief content officer.
Now many of you are asking yourselves: "Do I have to add another officer to my team?"
Maybe, maybe not. Hiring a CCO isn't the right move for every business, but businesses who hire one can certainly benefit.
We don't expect to convince you that fast. After all, adding a member to your team — especially someone in an executive role — requires that you do a bit of research.
Whether you've been thinking about hiring a CCO or just heard the term for the first time, keep reading.

We're about to explain what a chief content officer is, the job description of a chief content officer, and why you should consider hiring one.
---
What is a Chief Content Officer?
Okay, so first things first — what exactly is a chief content officer?
A chief content officer is the top creative banana in your organization. In the simplest terms, a CCO handles your digital media creation. That includes text, audio, and visual content for various channels and publications.
They aren't necessarily content creators, but they do oversee the content creation team. CCOs also lead branding and content marketing efforts.
One main goal of a CCO is to create a brand message and make sure that your brand's story, through content, is being told the way you want it told. Their purpose is to drive sales and increase profits through curated content that makes it clear what your brand is all about.
Customers want to buy from, support, and align themselves with brands that are authentic. And this is what makes a CCO so important.
Anyone with a smartphone in their hand can publish any type of content they like. It is up to each brand and each business to create their own story and make sure that the content being published is reflective of who they truly are.

A chief content officer is like the captain of the content ship, steering the boat in the exact direction you want it to go in.
---
What Does a Chief Content Officer Do?
Are you sitting there thinking, I already have a chief marketing officer that creates quality content? Why would I need to hire someone else to do the same thing?
Because a CCO focuses ONLY on content.
Your digital marketing team, no matter how good they may be at creating content, has lots of other things to focus on as well. The primary goals of a traditional marketing team are customer acquisitions and sales growth.
The chief content officer will be responsible for driving your message and connecting with customers in a way that traditional marketing methods (like advertisements) can't.
So what exactly does a chief content officer do?
A chief content officer has a lot of responsibility. After all, a sound content marketing strategy involves a lot of moving parts. They need to be both creative and analytical, as the role requires both.
Hire and Lead Content Marketing Team
The CCO is responsible for hiring and leading a team of content marketers and writers. They create an overall content strategy, develop editorial plans and calendars to meet weekly and monthly goals, and are ready to make changes on a dime.
CCOs also oversee the content creation team and make sure that all content initiatives are tip-top and on time. Keeping the content up to par requires that each team member is consistent with the voice, quality, tone, and style of their content. A CCO will ensure that the brand voice is the same from channel to channel, whether it be email, blog, or social media content.
Writers and content marketers will report to the CCO with status updates and present their content for edits and revisions.
Analyze the Metrics
Chief content officers also need to analyze current content and develop KPIs for additional or better content engagement.
They need to know how to leverage data and understand the metrics to know if the content strategy is working. Knowing how to write, edit, and tell a story are just one part of the job. The other part is to understand the technology (and the social media, SEO, and blogging tool kits) required to put out the best content.
Using web analytic tools, your CCO will likely spend much of their day scrutinizing data to make sure that their strategy is working.
Your CCO will:
Review website growth, social media traffic growth, and content performance
Monitor the person who oversees social media feedback
Truly understand the current customer
Know how to identify potential new customers
Understand how the customer is evolving
After all, the best way to know if you have great content is to know if the customer is responding to it.
In doing so, your CCO will also be able to identify influencers and industry partners that can help build your brand and strengthen the content strategy.
Coordinate With Other Teams
CCOs have to work cross-functionally with other teams, as content marketing is just one part of the overall business strategy. They'll need to meet with other team members on a regular basis to ensure that their content strategy is in line with the overall goals of the business.
The CCO will need to work closely with your marketing director to integrate content marketing strategies with traditional marketing strategies. Most chief content officers report directly to their CEO, so status meetings with the head honcho are usually a part of their day-to-day routine.
---
Why You Should Hire a Chief Content Officer
So now that you know what a chief content officer is, and what a chief content officer does, you're probably a few steps closer to hiring one.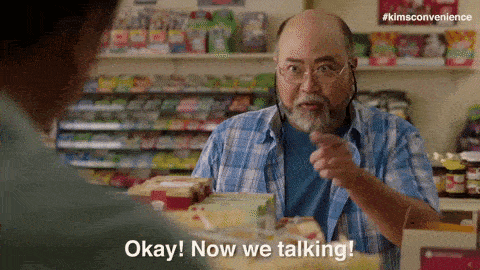 But, like all good decision-makers, you want more information before you make a final decision. We get it.
Here are a few of the reasons why you should hire a CCO now.
1. It's Time to Define (or Redefine) Your Brand
Does your brand have a voice? An opinion? A specific point of view?
Your brand may have all of those things, but do your customers know what it is?
One game-changer a CCO can bring to the table is that they can give your brand a voice.
But it can't just be any voice.
It has to be one that resonates with your customer and one that remains consistent throughout all of your content and messaging. That's what a chief content officer does.
2. You Need a New Content Marketing Strategy 
Maybe you have a content strategy that's not working. Maybe you don't really have one at all.
If you want to be a major player, regardless of your niche, you need an effective content marketing strategy. This is the primary goal of any CCO.
Hiring a CCO can be a great option if you're willing to invest in content marketing. A strong CCO will take the lead, institute strategic planning, and follow through to make sure the plan is executed.
In order to do that, they'll need to hire a content team. A CCO won't create the content, but they will oversee the people that do.
Not ready to vet and onboard a CCO to oversee your content efforts?
3. You Want to Increase Brand Awareness
Content is key … 
Content is king … 
You've heard it all before. And that's because it's true.
Good content generates interest, interest generates brand awareness, and brand awareness leads to sales.
It's as simple as that.
Having a strong and competent CCO in place to focus strictly on content will increase brand awareness and ROI.
4. You Need to Boost Customer Loyalty
Customer loyalty piggybacks on brand awareness. Making customers aware of your brand isn't enough. You also need to make them loyal to your brand.
It's all about customer retention. A strong CCO will understand your customers and what kind of content interests and engages them. Keeping them hooked and wanting to buy is the foundation for building customer loyalty.
Yet, it goes a little bit deeper than that.
Customers become loyal when they know that they can trust you. And one way to build and maintain trust is consistent messaging and brand voice.
You want customers to feel like they know you and understand what you're about. If you can do that, you'll have loyal customers for life.
5. No One in Your Organization Knows How (or has the time) to Track Metrics
Don't have time to track metrics to even know how your digital content is performing?
Not sure if your content is having a positive impact on your ROI?
A chief content officer will analyze the data and be able to discern what is and isn't working.
Having a CCO to identify what isn't working will allow you to shift your efforts focus on more profitable marketing opportunities. When they have the data to show what is working, they'll be able to expand upon those ideas, which will result in a better return on investment.
6. You Want Your Content to be Shared
There's no point in publishing content if no one sees it. A chief content officer will be able to analyze traffic data and shift gears quickly to make sure that future content is shareable (and that share buttons are clicked).
In many cases, this starts with having the right content team. Your CCO will be able to vet writers and hire a team that can adopt a specific brand voice and keep content consistent.
Consistent, relatable, authentic content = more shared content.
Here are six signs that you should hire a Chief Content Officer:
It's time to define (or redefine) your brand
You need a new content marketing strategy
You want to increase brand awareness
You need to boost customer loyalty
No one in your organization is tracking metrics
---
How Much Does a Chief Content Officer Make?
Like all jobs, the salary for a chief content officer ranges quite a bit. It depends on the company, location, and, of course, the experience of the CCO.
The national average salary for a chief content officer ranges from $63 to $90k, depending on who you ask.
ZipRecruiter reports that the national average is just $63,623, with the top tier of CCOs earning approximately $131,000. Glassdoor posts the national average salary at $90,000 per year.
Built in NYC states the average is $220,000 per year. Keep in mind, NYC is always near the top of the list for high-paying salaries. This salary range just proves the point that where you live will impact how much you'll have to pay for this level of talent.
---
Good Interview Questions to Ask Your Next CCO
Because CCOs have to work cross-functionally, it's essential that they're able to play well with others.
If you're ready to hire a CCO, here are some interview questions we think you should ask. These will help you vet your candidates properly and help you find someone with a team-player attitude that you'll actually want to work with.
Questions To Start Your Interview With:
Question #1: How do you manage content creation?
Your candidate should have a strategy and a system in place for everything. How they answer this question will let you know if they do.
Question #2: What's the last thing you wrote?
A qualified CCO will, at heart, be a writer who knows how to tell a story. Be wary if the only example they give is something they wrote a year ago.
Question #3: How do you get people to read your content?
The ideal candidate will reply by saying that they are always testing new distribution channels to find the most effective methods. If all they do is tweet out links to their content, they're not as in-the-know as you want them to be.

Continuing Questions if it's Going Well:
If your interviewee makes it past the first few questions, here's where you can really start digging deep and get to know what they're all about:
Question #4: You have 12 months and $30,000 to get a brand new website to start seeing a steady stream of MQLs. Walk us through your strategy for that.
Hopefully, they respond by describing the different types of content they'll focus on. Ideally, they'll also discuss link building and how and where to find qualified writers that can adhere to editorial standards.
Pay special attention to any questions your candidate asks in response to this. A great CCO will understand that great content for Juicyfruit will be very different from great content for Clorox. They should have some questions regarding your target customer in order to know what kind of content they would produce.
Question #5: What resources would you share with a new writer that you hired to improve their writing?
The ideal candidate will be able to provide you with at least one or two resources that they would pass along to improve the content output of their team.
Question 6: What are your preferred tools for overseeing a content team and ensuring that content is up to your standards?
Again, this question is all about strategy. It's important to hire someone that already has a system in place, not someone who will need to develop one on the fly.
Follow up by asking for concrete examples of how they use each tool. Any interviewee can ramble off content tools like SEMRush and Google Analytics. Look to see whether they feel comfortable working with these tools.
In Short: Essential Interview Questions for a CCO:
How do you manage content creation?
What's the last piece of content that you wrote?
How do you get people to read your content?
How do you get a brand new website to start seeing sales?
What resources would you share with a new writer to improve their writing?
What are your preferred tools for overseeing a content team?
Here's What We Look For:
When we add new members to the Intergrowth team, we want them to be three things:
Hungry, humble, and emotionally intelligent. 
Granted, our company may put more emphasis on this than other businesses do, but we like to hire people that like to work because they're excited about the work they do.
When we say humble, we're talking about people that aren't trying to take constant credit or need a pat on the back for every simple task they do. We like people that know how to work as a team or would prefer to give credit to the team than take all the credit for themselves.
A hungry candidate isn't looking for a nine-to-five job. Now, we're not saying that they need to work 80 hours a week (pretty sure that's illegal), but they should be excited about what they do and be willing to do what needs to be done in order to grow the business.
An emotionally intelligent candidate is more than just smart — they're self-aware. They're also not afraid to take constructive criticism. They understand their role in a group dynamic. They play well with others. They're smart enough to know that they're not perfect, that there's always room for improvement and growth.
If you plan to hire a CCO, we suggest looking for someone who embodies all three of these characteristics.
Here's the bottom line:
Having a strong content strategy is essential if you want to:
Grow your business
Build brand awareness
Develop a loyal customer following
Increase ROI
And hiring a chief content officer can be a great way to do this.
Not ready to hire a CCO just yet?
That's okay. We might be able to help.
We've helped businesses like Ridester grow 487.1% in 22 months. Check out our content marketing and SEO consulting service pages to see how we would help you to do the same.
SCALE YOUR ORGANIC TRAFFIC
Subscribe to our monthly newsletter