Want to do your own SEO instead of hiring out?
Great! 
There are tons of tools that can help you start driving traffic to your website, and we're going to talk about a bunch of them below.
Whether you're a blogger looking for more readers or a small business owner hoping to attract new customers, this article will help you fill up your DIY SEO toolbox.
---
The Best DIY SEO Tools
Here's a quick list of our favorite SEO tools for DIY marketers:
Ahrefs Keyword Explorer
Ahrefs Free Keyword Generator
Ahrefs Free Keyword Difficulty Checker
Keywords Everywhere
AnswerThePublic
Reddit (and Keyworddit)
Clearscope
Grammarly
Hemingway Editor
Counting Characters
Google Analytics
Google Search Console
Ahrefs Backlink Profile Tool
Imagify
These tools are categorized below — keyword research tools, content optimization tools, and other tools — to help you understand why they're useful and when to use them.
---
Keyword Research Tools
Keyword research tools can help you find strong search terms to target with your content strategy.
Here are a few keyword research tools we love:
1. Ahrefs Keyword Explorer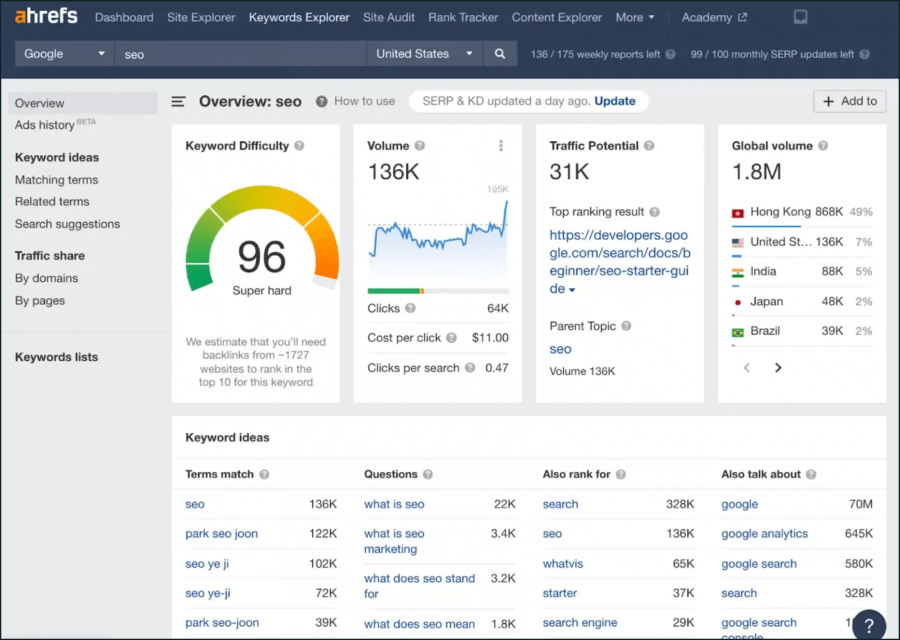 I'll mention Ahrefs a few times in this article because their suite is one of the most comprehensive SEO tools out there.
Ahrefs' Keyword Explorer feature is particularly helpful, giving us access to all kinds of data about search terms:
Search volume: Average monthly searches for the keyword
Keyword difficulty: Tells you how many backlinks your page will need to rank (based on how many backlinks the current top-ranking pages have)
Traffic potential: Based on the amount of traffic that pages ranking for that keyword receive
Related questions: Frequently searched questions including or related to the keyword
SERP overview: Top-ranking pages for the keyword
You can also plug in a list of keywords to compare them and identify which ones would be best for you to target. When you input your list, Ahrefs allows you to sort them according to several metrics for easy comparison.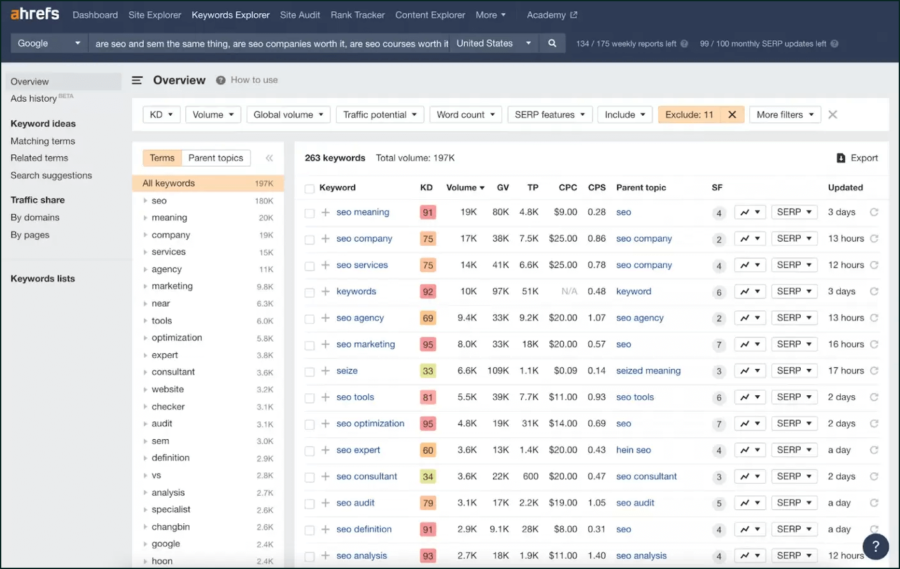 Ahrefs' Keyword Research feature comes as part of a larger premium package. You'll can only use it if you have a paid subscription (plan pricing starts at $82/month).
But, they offer a one-month free trial so that you can test it out and learn the ropes.
Fortunately, Ahrefs does offer a few free keyword research tools that you can use without a subscription: Keyword Generator and Keyword Difficulty Checker.
We'll discuss both of them below before moving on to some non-Ahrefs tools.
2. Ahrefs Free Keyword Generator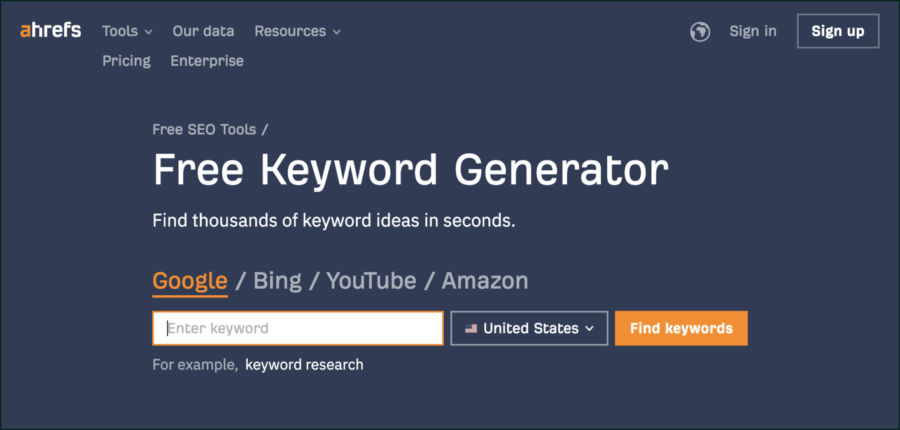 Plug a keyword into the search bar to get the top-100 most popular searches containing that word. You'll also see their search volumes and keyword difficulty ratings.
3. Ahrefs Free Keyword Difficulty Checker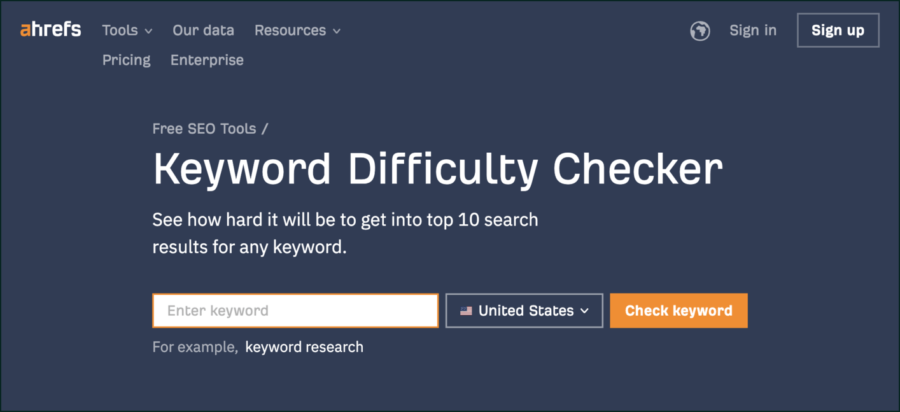 This one shows you the keyword difficulty rating for any term you plug in. It also offers you some basic data (domain ratings, monthly traffic, etc.) about the four pages that currently rank at the top of Google for that term.
Note:
I've focused so far on Ahrefs tools because that's what I use the most. But 
SEMRush
 and 
Moz
 both offer SEO audit tools with similar keyword research features — both with free trials.
4. Keywords Everywhere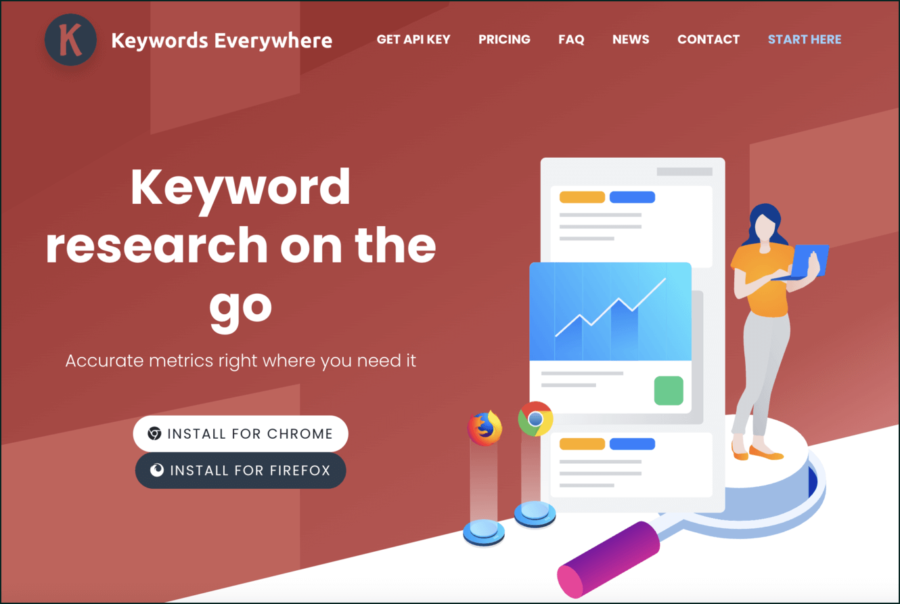 Keywords Everywhere is an extension for Firefox and Chrome that provides valuable insights right in your web browser.
Here's a simple step-by-step of how it works:
Download and activate the extension.
Type a search term into the Google search bar.
Keywords Everywhere provides all kinds of data about that search term. That includes the term's average monthly searches, SEO difficulty, trend data, and more.
It also gives you data about the URLs appearing in the search results. For example, you can see how much organic traffic each site gets and how many keywords they rank for. These data points will give you an idea of whether you can realistically rank for those terms.
(Say a site gets thousands more monthly hits than you and ranks for hundreds more keywords. In that scenario, you might want to wait on targeting that keyword until you build your site up a bit.)
The Keywords Everywhere extension is a free SEO tool. But you can pay for "credits" to access more information, such as a list of keywords that your competitors rank for or a list of long-tail keywords related to your chosen keyword.
Tip: Many "SEO Tools" lists recommend Google Keyword Planner as a free alternative to Ahrefs or SEMRush. My recommendation is to use Keywords Everywhere instead. Even with the free version, you'll get better data than GKP gives you.
5. AnswerThePublic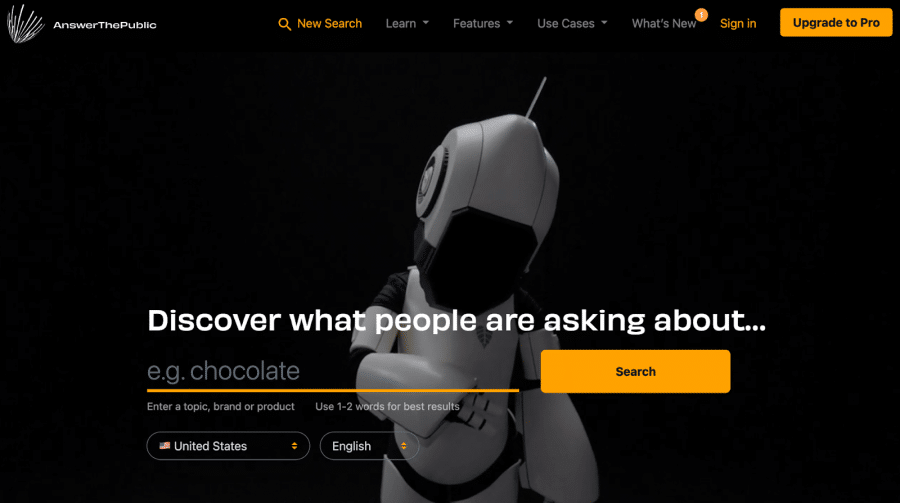 AnswerThePublic is a tool that gives you all the most common searches that contain a particular keyword.
For instance, let's say you're looking for keywords related to the term "SEO." Plug it into ATP, and you'll get a long list of popular searches with those letters in it.
This tool is especially helpful in combination with Ahrefs. For example, you can download all the suggestions from ATP and plug them into Ahrefs to get bulk search data on them.
AnswerThePublic gives you two free searches per day, but you can upgrade to a Pro account for unlimited searches and other features. It also lets you set your location settings so that you'll get insights on the search data of people in your country (or whichever country you're marketing to).
6. Reddit (and Keyworddit)

Reddit is an excellent tool for identifying the types of questions a particular audience asks. And if there's a question that gets asked a lot on Reddit, it means there may not be a sufficient answer to that question in the Google SERPs.
(After all, we can assume that most people would Google their question before taking to Reddit.)
Reddit is 100% free, too. So, if you're looking for content ideas for a specific audience, it's worth the time to find a subreddit where that audience hangs out and to pull out some keywords that pop up often in the threads.
There's also a cool (and free) tool called Keyworddit, which gives you a list of terms that often appear in your chosen subreddit. Type in the subreddit's name, and you'll get a list of topics that people are talking about in that community.
You won't get any data on keyword difficulty or competition, but you can plug these terms into Ahrefs or Keywords Everywhere for insight on that.
Want to hand some of these DIY strategies off to the experts? Schedule a call with us!

---
Content Optimization Tools
Content optimization tools help you improve your content after you've written it. These tools ensure two things:
That your content is easy for readers to read
That your content is simple for search engines to understand
These are both crucial to SEO.
When readers can enjoy your content without struggle, they're more likely to read the whole thing and spend more time on your page. Of course, this is important because dwell time is an indirect ranking factor.
They're also more likely to share your content, which generates backlinks, which are very good. Backlinks show search engines that readers enjoy your content enough to share it with others. And that can improve your keyword rankings.
When search engines can understand what your articles are about, it's easier for them include them in the right searches. In other words, Google might not know to include your article about the best power drills in searches for "best power drills" unless you take steps to help it understand.
So, here are some tools that will help you optimize your content:
7. Clearscope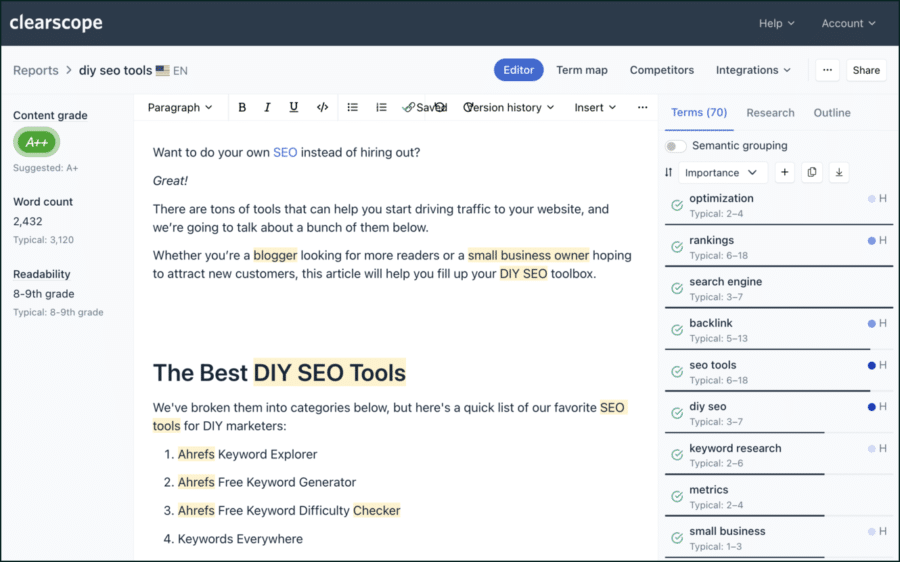 Clearscope analyzes the top 20 pages ranking for your target keyword, then gives you a list of supplemental keywords that all or most of those pages contain.
For instance, let's say you're writing an article with the target keyword "affiliate marketing tools" (like Pat did when he wrote this article). When I plug that term into Clearscope, it returns a list of 70 terms that appear in most of the top-ranking articles.
If our article doesn't cover all those topics or includei most of those keywords, we'll go back and add some content. Sometimes, we'll even build our outlines around those Clearscope's keyword list to make sure we hit all the critical points.
After all, if you want to outrank the current top-ranking pages, you'll want to cover at least as many topics as them. It's even better if you can cover more topics and add more information to the conversation.
8. Grammarly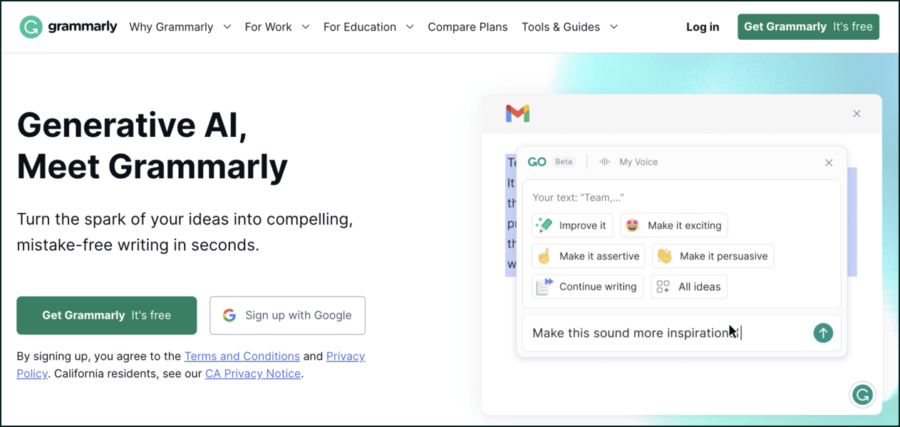 Grammarly checks for spelling and grammatical mistakes in your writing. It's a lot like the spell check feature in Microsoft Word — the one that underlines your errors in red — but it's a lot more powerful.
Plug your article in, and Grammarly will point out all kinds of potential errors:
Spelling and grammar
Long or confusing sentences
Wrong voice or tone
Repetitive word usage
Outdated terms
This may not sound like an SEO tool, but reader engagement is crucial to your site's performance. If readers can't understand your content, they may turn to other sites for the information they need.
And if your readership starts to dwindle, so will your search rankings.
Another cool thing about Grammarly is its plagiarism-checking feature. Google doesn't index duplicate content — articles considered too similar to other articles. So running your content through this feature will ensure that your site doesn't get penalized.
If you're writing all your own content, you likely don't have to worry about plagiarism. But if you hire a content writer to work on your site, you may want to run their first few articles through the plagiarism checker just in case.
9. Hemingway Editor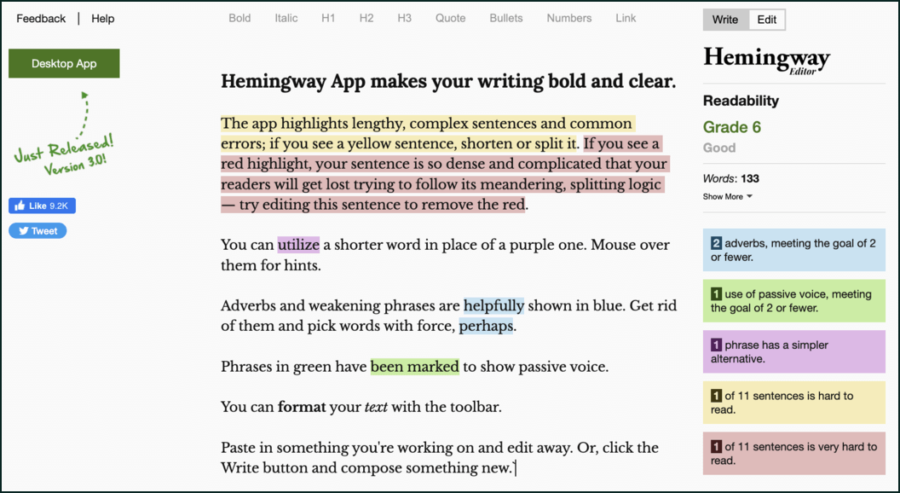 Hemingway lets you know if your sentences are too long. Longer sentences are harder to read, which will drive your audience away.
This free app highlights any long sentences in your content that could potentially alienate readers. That way, you can keep your sentences at a reasonable length (and your audience engaged).
10. Counting Characters
Meta titles and meta descriptions are an aspect of search engine optimization we haven't yet touched upon. But they're essential to your SEO strategy. These are the titles and descriptions for web pages in search engine results (if you're unfamiliar).
For example, here is the meta title/description for our article about SaaS SEO:

Google only shows about 65 characters for meta titles and 160 characters for meta descriptions. (It ranges with the width of the characters.) Use the Counting Characters app to make sure that you get your whole message in.
Note:
Always make sure that your meta title includes your target keyword. This is one way that Google, Bing, and other search engines understand what your article is about and which searches to index it in. You can learn more about creating SEO-friendly content in our
Definitive Guide to Content Marketing
.
---
Other DIY SEO Tools
A million other SEO tools don't fall into one of the two categories above.
Here are a few of the tools you may want to use if you're working on your own SEO campaigns:
11. Google Analytics
Google Analytics is a measurement tool that gives you all kinds of data about your website's performance:
Number of visitors (including the number of first-time visitors)
Length of visit
Visitor locations, ages, and interests
Visitor entry point (organic search results, backlink, social media, etc.)
Conversion rate
It's a really powerful tool. And although there's a bit of a learning curve, it can help you track benchmark metrics and tell you whether your marketing efforts are working or you need to make improvements.
12. Google Search Console
Google Search Console has many site audit features, including a user engagement tracker and a page position tracker.
But the main reason that you need Google Search Console is that it allows you to submit your site for indexing by Google.
That's how you get your site to appear in searches. If you don't do that, your site won't appear in any searches — even on page 100!
13. Ahrefs Backlink Profile Tool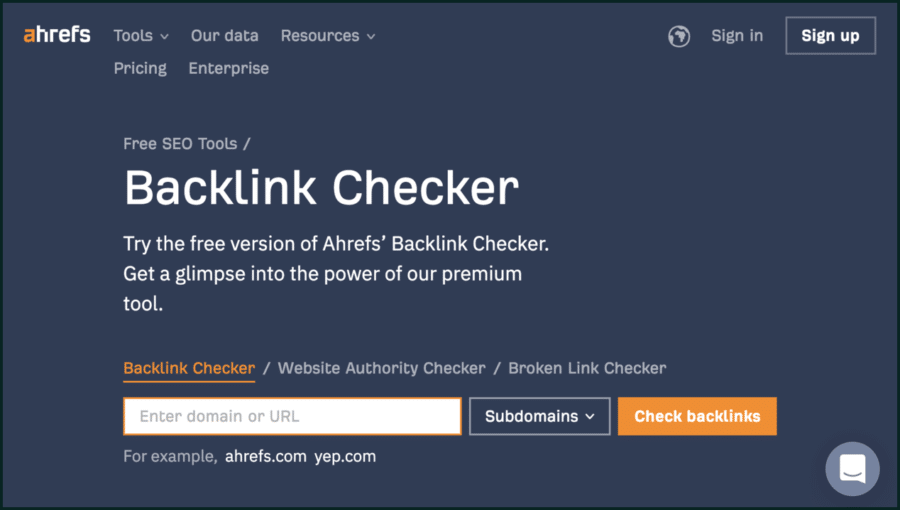 Ahrefs comes with a suite of backlink analysis tools that can be very useful.
For instance, you can see all the sites that link to your competitors' websites. This data can help you identify guest blogging opportunities for link building.
You can also compare your competitors' backlink profiles to your own. That'll help you determine if you can target the same keywords as them. (If their site has a lot more backlinks than yours, you may not be able to rank for the same search terms.)
Ahrefs has a broken backlinks checker, too, which shows you all the broken links on a website. Broken links can get annoying for your readers, so this tool can help you to keep them engaged.
Note: In the paid version of Ahrefs, you can plug in a website URL and see all broken links on that website. Ahrefs also offers a free broken link checker, but it only shows you the broken links on the exact page URL you submitted.
This backlink profile feature is also helpful for reviewing your own internal backlink structure. Or the links from one page on your site to another page on your site. Internal links can signify to search engines that a particular page is important, so this feature can help you find pages that need more links.
14. Imagify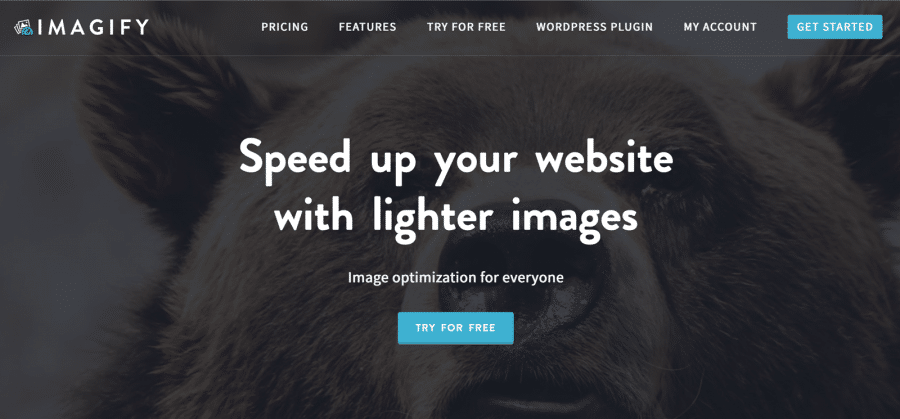 Imagify is our top recommendation for image compression. It's an easy-to-use photo compression app that allows you to reduce the size of your image files by more than 60%.
Why does that matter?
Because page speed can have a big impact on user engagement.
If your site takes too long to load because large files are slowing it down, people are going to leave, and your bounce rate will skyrocket. Search engines will soon take note (read our article about Google's Core Web Vitals guidelines for more info on that).
Imagify can help you prevent this problem, though. All you have to do is plug in your photo, compress it, then redownload the smaller, faster-loading version to upload onto your site. There's a WordPress plugin, too, which you can install on your WP site to automatically compress every photo on your site at once.
---
SEO isn't just one task. It includes all kinds of work, from keyword research and link building to site-speed optimization and indexing submissions. We hope our list of the best SEO tools above helps you create content that both your readers and search engine algorithms love.
And if this all sounds too complicated and time-consuming to handle on your own, get in touch with us. We're a team of digital marketing experts who specialize in SEO and content marketing, and we can help you grow your business by driving qualified traffic to your website.
SCALE YOUR ORGANIC TRAFFIC
Subscribe to our monthly newsletter