The content you generate can make or break your business.
But what type of content should that be?
Should we still be focused on blogs?
Do we need to create more visual assets, such as videos and photos?
Is it time to work Ebooks, webinars, and podcasts into our content strategy?
There are a variety of different types of content that work, but there are some differences in where and how they work best.
Let's break down seven of the most important types of content and how you can make them work for you.
---
Mix Up Your Content to Increase Engagement
Before we get into the different types of content, let's make one thing clear:
You need various content assets to keep your customers and subscribers engaged.
Even with a successful blog or a million-subscriber following on Instagram, mixing up different types of content is the best way to keep people coming back for more.
Creating different types of content encourages customer retention, but it's also about generating new traffic and bringing in a whole new crop of followers to engage with and learn about your brand.
If you're in the habit of only creating one type of content, it's time to start mixing things up a bit.
---
1. Blogs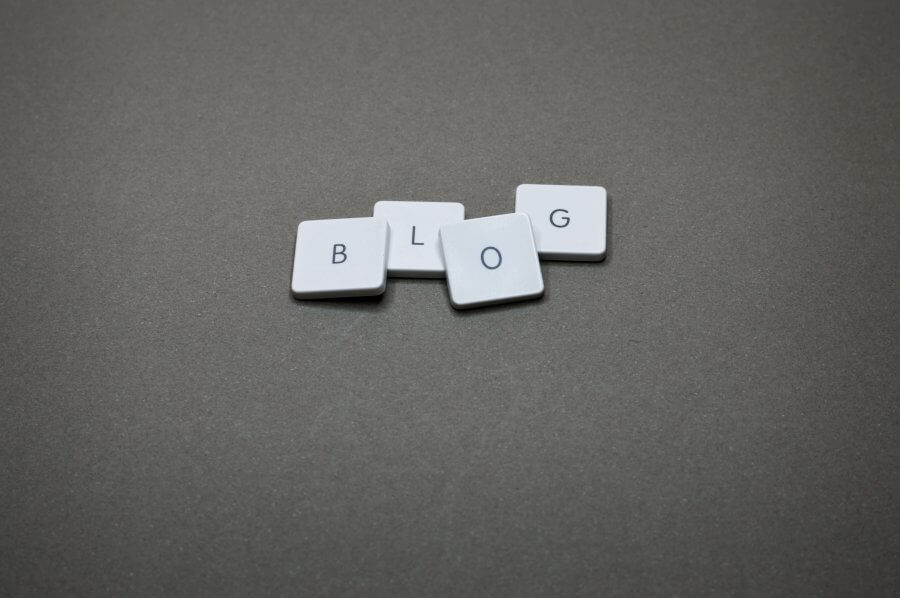 As of 2022, there are about 1.7 billion websites in the world, and more than 500 million of them post blogs. (Believe it or not, more than 440 million of them are hosted by Tumblr).
And the fact that there are so many blogs is a clear indication that this type of content works.
Blogging is one the most powerful content marketing assets that any brand has, but there are different types of blogs that can work for you in different ways.
Mix Up Your Content by Writing Different Types of Blogs
To get the most out of your blogging efforts, it's best to create different types of blog posts in different formats that achieve different results. These range from Awareness Content that's poised for sharing to in-depth content that can position you as an authority in your niche.
Awareness Content
Awareness blogs are designed to scale your online visibility as fast as possible. Awareness Content either answers a commonly asked question or provide insight into an idea that many people are interested in and willing to share over and over again.
Thought Leadership Content
Thought leadership blogs position you as an authority in your particular industry. This type of blog allows you to dive deeper into complex ideas or share your insights into current industry trends or where your industry is headed.
Sales Blogs
Sales content blogs won't necessarily drive sales, but they serve as information sources that customers can turn to when they're ready to buy your product or service. These are blogs designed to answer questions or address concerns in order to convert a lead into a customer. For instance, a sales blog might offer a comparison between your SaaS product and a competitor product.
Pillar Pages
Pillar page articles serve as a sort of umbrella for other, more specific blogs on your website. For example, if you sell various types of insurance, you can create a pillar page that talks briefly about all the different types of insurance you sell. It should also include links to more in-depth articles on each particular type of insurance.
How to Write a Great Blog
You can't post any old piece of content and expect it to generate results.
All blog content should be written with SEO in mind.
If you follow the best search engine optimization methods, write with your target audience in mind, and provide value to your customer, your blog can be a success, no matter what your brand or business may be.
Do Blogs Drive Profits?
The answer is yes.
86% of all content marketers rely on blogs as their main form of content marketing, and that's because they work. They drive traffic. They keep customers engaged.
According to HubSpot, marketers who prioritize blogging are 13 times more likely to see positive ROI than those who do not
Further reading: How Blogging Drives Sales
---
2. Videos
Do not underestimate the power of a great video.
Just look at these results from a Wyzowl data report:
86% of businesses generate video content.
86% of video content creators say it has increased traffic to their site.
78% of video marketers say it has helped them increase sales.
People love visual content.
When it's entertaining, visual content is one of the best ways to engage your audience and bring new customers to the table.
Where Should You Post Video Content?
YouTube remains the most prominent space for posting video content, with over 2 billion active monthly users.
87% of all video marketers post content on YouTube, while only about 10%  use TikTok for video marketing.
Instagram, Facebook, Twitter, and LinkedIn are all viable platforms for posting video and sharing content, but YouTube remains the king.
What Kind of Videos Should You Create?
Effective options include:
Videos that explain how to do something
Webinars that teach and instruct
Entertainment-based social media videos
Just try to keep them short. Most people prefer shorter videos.
There are exceptions, like webinars that explain a complicated process in depth.
Do try to keep your videos to about ten minutes or less.
Almost 5 billion videos are watched on YouTube every day. Dive into the habit of uploading video content on a regular basis.
Start thinking about what type of videos you can make that will entertain and interest your target audience.
---
3. Photos
If you want to create a powerful customer experience, you'll need plenty of images to highlight your products, help you sell your services, or convey your brand identity to your customer.
Photo content and visual imagery are some of the most effective types of content marketing.
Where Should You Post Photos?
Images that you create and own should be everywhere — on your website, on your Facebook page, and, of course, on Instagram.
Instagram has 140 million users in the U.S., and that number continues to grow, making it one of the best places to post incredible photo imagery. 50% of all users say that they have visited a company's website to purchase a product after seeing it on Instagram.
With a new shopping platform built directly into the app, Instagram is key for e-commerce retailers, as the app now allows users to buy products straight from the app without having to click away and visit the brand's website.
What Types of Images Should You Post?
When posting images on a blog, choose ones that reflect the topic you're writing about. The images should always be relevant to your audience, but they also need to be relevant to the content they're surrounded by.
For businesses that sell specific products, such as clothing or shoes, post clear, crisp, high-quality images across your social media pages and website. If you sell a service or a solution as opposed to a physical product, post lifestyle images of people benefitting from using that service.
Informative photos, along with graphs and simple infographics, can also help attract B2B leads. When positioned alongside strong written content, these types of images grab attention more easily than written content alone.
Don't Forget to Title Your Photos
By using keywords in the title tags of your photos, you can improve your search rankings and generate better results.
When adding a title to an image, be as specific as possible. Aptly titled images can drive traffic, just as SEO-focused blog posts and videos can.
---
4. Podcasts
According to a digital media survey conducted by The Infinite Dial, an estimated 104 million people listened to at least one monthly podcast in 2020.
And most people didn't just listen to one; the typical podcast fan listens to an average of six podcasts per week.
Podcasts continue to grow in popularity year over year, and all you need to start one is some recording software, a microphone, and a concept that can provide value to your audience.
Podcasts build brand awareness, encourage lead generation, and drive traffic to your website and social media pages.
Do you know why?
Because it's easier to listen to content than to read it.
A podcast can be a great addition to your overall content marketing strategy, and that's because it can also be turned into video content and written content.
You can add transcriptions of the podcast on your blog for people who would rather read than listen. For people who'd rather watch than listen, you can film your podcast and post it as valuable and entertaining video content.
You can also lean on your existing written content as inspiration for different podcast episodes or gather feedback from podcast episodes to inspire new videos or blogs.
Create a podcast with your target audience in mind, provide them with valuable audio content, and you can build your brand in a way that's easy to digest.
---
5. Long-Form Content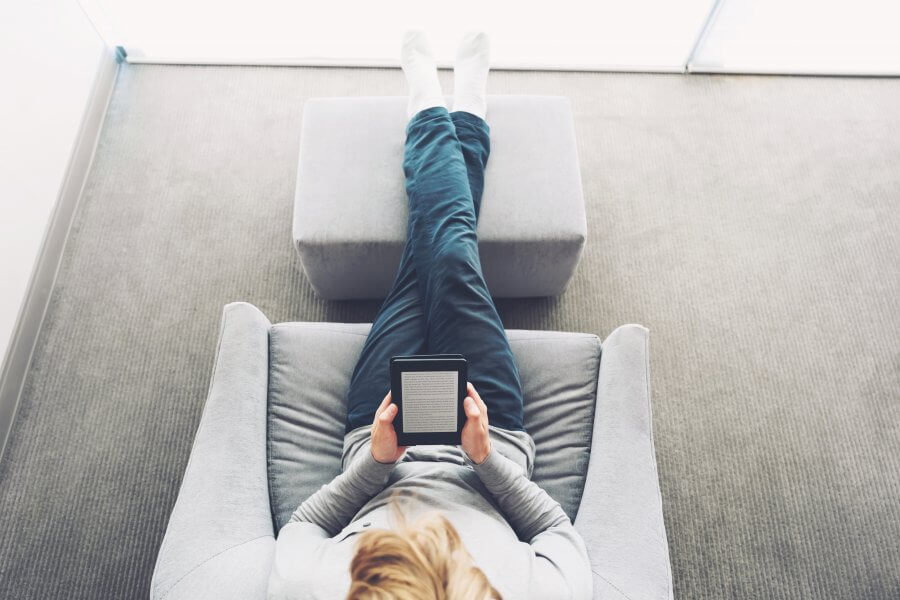 If you're looking to generate leads, it might be time to create some long-form content. Two examples of long-form content that work for some businesses are Ebooks and white papers.
Ebooks
Ebooks aren't for everyone, nor are they for every audience. But because they're long-form content, they can help you build authority and establish yourself as a leader in your industry.
Ebooks are a useful tool for getting new subscribers or customers.
Here's how:
Let's say a customer lands on your web page because they're interested in reading your Ebook. You can offer them a free download of your book in exchange for subscribing to your site with their name and email address. Instant leads!
To get the most out of an Ebook, give it a great cover, create an attention-grabbing title, include a page about the author, and add visual interest by including infographics, charts, or graphs.
Before you publish it on your website or market it on social media, be sure to include links back to your website to drive traffic to relevant blog posts.
White Papers
Depending on your niche and target audience, white papers can be valuable digital assets.
White papers aren't right for everyone or every type of business, but if you work in a technical niche with a complicated subject matter, they're a great way to enhance the customer journey.
White papers are often produced by companies who work in technology, healthcare, and science. If you post one on your site, be sure to link to it on social media and include it as part of your email marketing plan to reach any subscribers you already have.
White papers should be specific, well-researched, and provide an answer to a specific question or a solution to a specific concern.
Like an Ebook, a great white paper can help drive traffic to your site and help to build authority in your niche.
---
7. Infographics
Visual graphics are easy to scan and easy to digest. Rather than packing a ton of information into a lengthy blog post, create a colorful infographic.
This digital marketing tool can be used to present any type of information, including statistics from otherwise boring case studies. (Depending on your target audience, written case studies can make for great content as well).
Because they're visual, a great infographic has the potential to go viral.
The benefit of this is that the more people that share it and use it as a reference on their own site, the more backlinks you'll get to your site.
Infographics are a great addition to any content marketing strategy, but they should not take the place of other content assets.
Only 40% of all content creators say that visual images, including infographics, drive most of their engagement.
60% of content marketers are still seeing better results through videos and blogs.
---
Invest in a Content Marketing Strategy Now
It's important that you produce multiple pieces of content per week, but it's not only about quantity.
Quality content is the only type of content that will generate success and drive results.
Whether you write a blog post, create new images, produce a podcast, or film a video, be sure that your content is high-quality in terms of both substance and format.
If you can't create great content yourself, allocate a portion of your marketing budget to pay for freelance talent or hire a digital marketing agency to generate your content for you.
Check out our Client Success Stories page to see how we've helped companies like yours take their content strategies to the next level!
---
Conclusion
Ready to invest in a content marketing strategy of your own?
If you're looking to build your brand or business, contact Intergrowth® now to learn about our SEO-centric content marketing services.
SCALE YOUR ORGANIC TRAFFIC
Subscribe to our monthly newsletter