Yes, we did just say mind-bottling.
While many believe that SEO is dead (enough that 250 people search for that exact phrase every month), the reality is that it's still very much alive, and we have the statistics to prove it.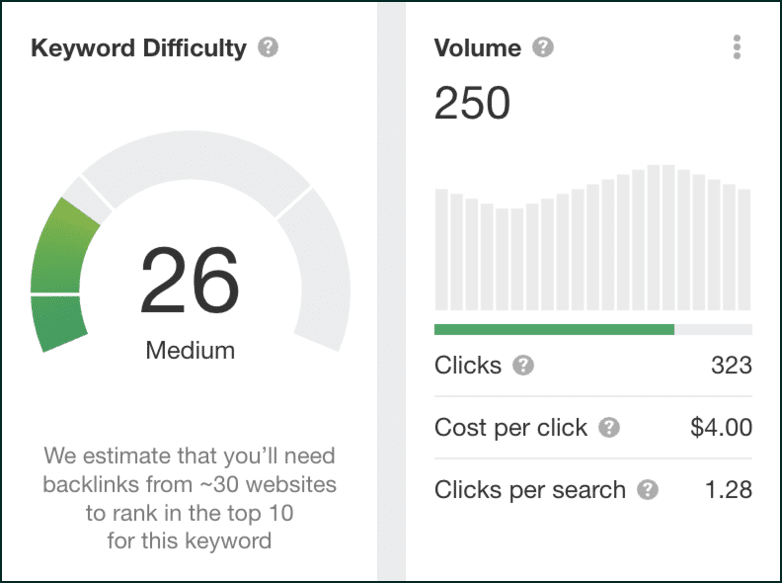 Sure, Google has made it very difficult to cheat the system, but that's forced SEO to evolve from a manipulative marketing practice to an art form that combines branding, content creation, IT, and content promotion to drive highly-qualified visitors to your website.
Whether you're trying to sell SEO services to a potential client or thinking about investing in it for your own business, these SEO stats should be enough to convince anyone that it's 100% essential to every company.
P.S skip down here to see all of our sources in one place.
---
SEO Stats for 2023
1. 68%¹ of online experiences begin with a search engine. Click to Tweet this!
2. 53.3%² of all website traffic comes from organic searches. Click to Tweet this!
3. Google (+ Google Images) currently holds 92.58%3 of the total search engine market share, followed by bing, Yahoo!, Baidu, and YANDEX. Click to Tweet this!
4. 61%4 of B2B marketers stated that SEO and organic traffic generate more leads than any other marketing initiative. Click to Tweet this!
Related: Struggling to convince your boss to invest in SEO and content? We've got you covered.
5. 63%5 of all shopping begins online, even if the purchase itself happens in a store. Click to Tweet this!
6. SEO drives 1,000%+6 more traffic than organic social media. Click to Tweet this!
7. 70%7 of online marketers say that SEO is better than PPC for generating sales. Click to Tweet this!
8. 60%8 of marketers say that inbound marketing (SEO content, etc.) is their best source of high-quality leads. Click to Tweet this!
9. Leads from SEO have a 14.6%9 close rate. Click to Tweet this!
10. The top three Google search results get 54.4%10 of all clicks. Click to Tweet this!
11. The top page listed in a Google search has an average click-through rate of 27.1%11 (as of September 2023). The second has an average CTR of 14.2%. Click to Tweet this!
12. Only 4%12 occur after position 6. Click to Tweet this!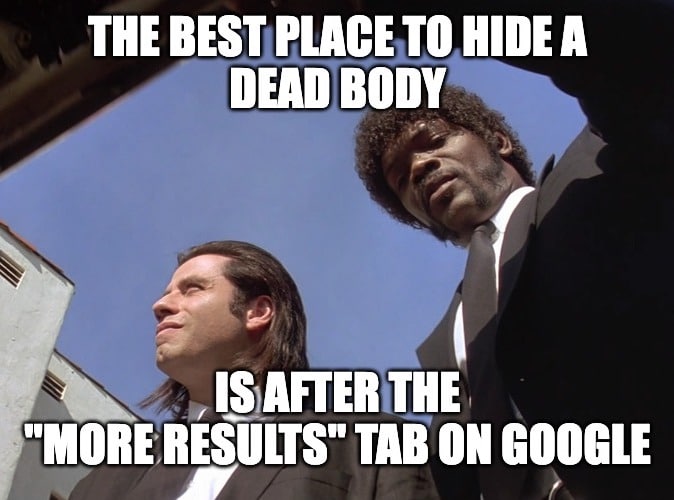 ---
Oh, you just did a search for the phrases that relate to your business and came up on the second page of Google search results? That's a bummer. But getting highly-targeted visitors to your website is overrated, right?
That's where we come in. Tell us a bit about yourself and we'll tell you exactly what you need to do to outrank your competitors.
Read this content marketing case study to see how we helped one finance business to see a 950% increase in leads within 12 months of working together.
Ok, enough shameless self-promotion. Back to the stats!
13. 66%13 of people perform some type of online research before making a purchase online. Click to Tweet this!
14. 39%14 of purchasers are influenced by a related search. Click to Tweet this!
15. The average first-page result on Google consists of 1,447 words15. Click to Tweet this!
Learn our step-by-step content development process to see how we consistently rank at the top of Google.
16. Leads from search engines have a 14.6%16 close rate, while outbound leads (ex. cold-calling, direct mail, etc.) have a 1.7% close rate. Click to Tweet this!
17. 86%17 of people ignore paid banner ads, choosing to only click on organic search results. Click to Tweet this!
18. Bounce rates increase by 9% if your website takes 2 seconds to load and 38%18 if your site takes 5 seconds to load. Click to Tweet this!
19. Conversion rates are 3x higher19 for websites that load in 1 second than websites that load in 5 seconds. Click to Tweet this!
20. 44.6%20 of the U.S. is projected to use voice assistants every month by 2025. Click to Tweet this!
21. 3.5 billion21 searches are conducted using Google each day. Click to Tweet this!
---
Local SEO Statistics for 2023
Outranking national brands in search results was once nearly impossible in the world of SEO. Fortunately, Google gave local businesses a way to compete with the big guys.
In July 2014, Google rolled out the first version of their Pigeon update, which gave local businesses the ability to compete for search rankings on a local level. In short, Google began to give a ranking boost to businesses in close proximity to the searcher in location-specific searches (ex. "pizza near me", "Denver contractors", etc.).
Pigeon invited local businesses to the world of search engines, and those who were paying attention made out like bandits.
22. 35%22 of consumers in the U.S. use the internet to search for local businesses multiple times every week. Click to Tweet this!
23. 30%23 of all mobile searches are related to location. Click to Tweet this!
24. 76%24 of people who search for a local business on their mobile phone visit a related business 24 hours. Click to Tweet this!
25. 28%25 of local searches result in a purchase within 24 hours. Click to Tweet this!
26. 61%26 of mobile searchers are more likely to contact a local business if they have a mobile-friendly site. Click to Tweet this!
27. 79%27 of consumers trust online reviews as much as they trust personal recommendations. Click to Tweet this!
28. 86%28 of people look up the location of a business on Google Maps. Click to Tweet this!
29. Searches including the terms "where to buy" and "near me" have increased by 200%29 since 2017. Click to Tweet this!
---
Mobile SEO Statistics for 2023
Mobile search rankings are more important than ever, and will only grow increasingly important over time. (In fact, if your website isn't mobile friendly, it may not even show up in Google results).
30. 59%30 of all worldwide internet traffic comes from mobile devices. Click to Tweet this!
31. 56%31 of all online consumers in the United States have searched for local businesses on a mobile device. Click to Tweet this!
32. More than half32 of smartphone users have discovered a new company or product while using a search engine on their phone. Click to Tweet this!
33. 56%33 of in-store shoppers used their smartphones to shop or research items while they were in-store. Click to Tweet this!
34. 51%34 of internet users access the internet using only their smartphone (no desktop or laptop computer usage). Click to Tweet this!
35. 53%35 of mobile website visitors will leave your site if it takes more than 3 seconds to load. Click to Tweet this!
36. By 2025, 72.6%36 of internet users will exclusively use a mobile device to access the web. Click to Tweet this!
37. The average American spends between 5 and 6 hours37 on their phones every day, not including work-related phone use. Click to Tweet this!

---
Keyword Statistics for 2023
Keywords are an important aspect of SEO. Generally, the more keywords a site ranks for, the more traffic it gets.
Here are some keyword-related stats that might interest you:
38. 95%38 of keywords are searched fewer than 10 times monthly. Click to Tweet this!
39. 0.001%39 of keywords get more than 100,000 searches per month. Click to Tweet this!
40. 15%40 of all search queries have never been searched before. Click to Tweet this!
41. Roughly 8%41 of searches are phrased as questions. Click to Tweet this!
Related: Your Keyword Research Process Is Failing You
---
Voice Search SEO Statistics for 2023
Voice search is growing in popularity and having a big impact on the SEO landscape.
42. 48%42 of mobile device owners use the voice search feature to search the internet. Click to Tweet this!
43. 40.7%43 of voice search answers come from a featured snippet. Click to Tweet this!
44. The average voice search is 29 words long44. Click to Tweet this!
45. 75%45 of voice search results rank in the top three spots for their corresponding query. Click to Tweet this!
---
To sum it all up:
Search engine optimization is essential to your business' success.
In most cases, writing long-form content is better than writing 500-word blog articles.
If your website isn't mobile-friendly, it's probably time for a new website.
Every local business needs to have a website that is optimized for local and voice search results.
---
So was "mind-bottling" a fair word to use? For those of you looking to get started with SEO, come explore our SEO consulting and content marketing services to see exactly what we would do for you today.
Looking to stay up to date with new insights and digital marketing strategies in the changing digital landscape? Then sign up to be the first to receive our monthly updates, and come follow us on Twitter.
---
Sources we referenced:
https://videos.brightedge.com/research-report/BrightEdge_ChannelReport2019_FINAL.pdf
https://videos.brightedge.com/research-report/BrightEdge_ChannelReport2019_FINAL.pdf
https://gs.statcounter.com/search-engine-market-share
https://www.hubspot.com/state-of-marketing
https://www.oberlo.com/blog/online-shopping-statistics
https://videos.brightedge.com/research-report/BrightEdge_ChannelReport2019_FINAL.pdf
https://www.hubspot.com/marketing-statistics
https://cdn2.hubspot.net/hubfs/3476323
https://blog.hubspot.com/insiders/11-facts-about-inbound-marketing
https://backlinko.com/google-ctr-stats
https://www.advancedwebranking.com/ctrstudy/
https://searchengineland.com/google-continuous-scroll-desktop-organic-search-data-393476
https://www.semrush.com/blog/online-shopping-stats/
https://www.thinkwithgoogle.com/consumer-insights/consumer-trends/meet-needs-i-want-to-buy-moments/
https://backlinko.com/search-engine-ranking
https://optinmonster.com/blogging-statistics/
https://userguiding.com/blog/banner-blindness/
https://www.websitebuilderexpert.com/building-websites/website-load-time-statistics/
https://www.portent.com/blog/analytics/research-site-speed-hurting-everyones-revenue.htm
https://www.insiderintelligence.com/content/how-big-voice-assistant-market
https://www.internetlivestats.com/google-search-statistics/
https://www.statista.com/statistics/315709/online-local-business-search-frequency-us-canada/
https://www.thinkwithgoogle.com/marketing-strategies/app-and-mobile/mobile-search-trends-consumers-to-stores/
https://www.thinkwithgoogle.com/marketing-strategies/search/mobile-near-me-searches/
https://blog.hubspot.com/marketing/local-seo-stats
https://www.oberlo.com/blog/online-review-statistics
https://www.linkedin.com/pulse/why-local-search-engine-important-businesses-smeartra-amb/
https://www.impactplus.com/blog/seo-statistics
https://www.statista.com/statistics/445205/us-local-business-mobile-service/
https://www.statista.com/statistics/277125/share-of-website-traffic-coming-from-mobile-devices/
https://www.thinkwithgoogle.com/marketing-strategies/search/being-there-micromoments-especially-mobile/
https://www.cnbc.com/2019/01/24/smartphones-72percent-of-people-will-use-only-mobile-for-internet-by-2025.html
https://www.thinkwithgoogle.com/consumer-insights/consumer-trends/in-store-smartphone-research-statistics/
https://www.statista.com/statistics/1224510/time-spent-per-day-on-smartphone-us/
https://huckabuy.com/2021/04/26/20-important-page-speed-bounce-rate-and-conversion-rate-statistics/
https://www.cnbc.com/2019/01/24/smartphones-72percent-of-people-will-use-only-mobile-for-internet-by-2025.html
https://www.thinkwithgoogle.com/marketing-strategies/search/where-to-buy-near-me-mobile-search-data/
https://ahrefs.com/blog/long-tail-keywords/
https://ahrefs.com/blog/long-tail-keywords/
https://twitter.com/Google/status/1493681643290300425
https://moz.com/blog/state-of-searcher-behavior-revealed
https://searchengineland.com/study-48-of-consumers-use-voice-assistants-for-general-web-search-319729
https://backlinko.com/voice-search-seo-study
https://backlinko.com/voice-search-seo-study
https://backlinko.com/voice-search-seo-study
SCALE YOUR ORGANIC TRAFFIC
Subscribe to our monthly newsletter